Game Dedicated Server
A game-dedicated server supports multi-player features along with high-end storage and bandwidth making way for nonstop availability.
Our all server hosting plans are fully customized and managed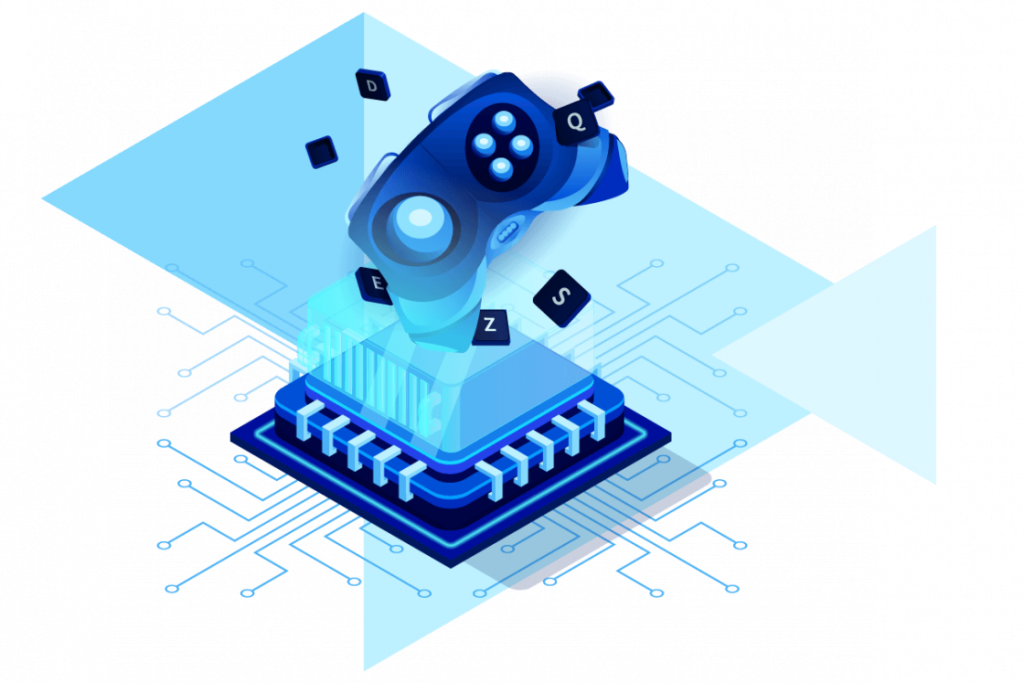 Understanding the Importance of a Game-Dedicated Server
A game-dedicated server supports multi-player features along with high-end storage and bandwidth making way for nonstop availability.
Major technological advancements made in the field of graphics along with improved accessibility of the internet, together have changed the way individuals play video games in recent times. Nowadays, people are not into playing traditional computer games. Instead, they are found going for modern internet-based games where participants come from different parts of the world. In these games, players can pick the teams of their choice and beat the scores of the other players. Such games generally powered by high-definition animations, graphics, and virtual reality.
A large number of gamers across the world found in massive demand for scalable and stability. Game-dedicated servers guarantee a seamless and enjoyable gaming experience. A high-performance, fast-oriented server specifically created to handle the traffic that is generated on online gaming websites known as a dedicated server. This traffic typically caused by the simultaneous or simultaneous access of millions of gamers from various locations across the world to gaming websites.
Processor / Cores / Threads / RAM / Space
Location
Monthly
Action

UK Dedicated Server – DSX2 – Intel Xeon E3-1230v2 – 4c/8t/3.70GHz, 16GB RAM, 2X 500GB SATA
London, UK
$99

UK Dedicated Server – DSX3 – Intel Xeon E3-1231v3 – 4c/8t/3.8GHz, 32GB RAM, 2x 1000GB SATA
London, UK
$130

UK Dedicated Server – DSX4 – 2x Xeon E5-2620v4 – 16c/32t/3GHz, 64GB RAM, 2x240GB SSD+2x2TB SATA
London, UK
$300
The Growth of Game-Dedicated Servers over the Years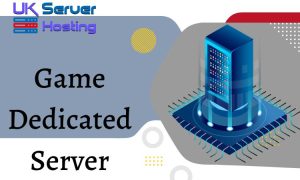 It is not possible for each and every gaming enthusiast to buy the Xbox 360, Nintendo, or any play station. Modern online games come loaded with multi-player functionalities and features. They are highly interesting and might not be a source of boredom for the players as is the case with traditional games. Several new versions of online games can easily accessed through the internet. These new gaming versions offer amazing clarity, speed, and quality.
The online games based on a game-dedicated server have the ability to support multi-player features along with high-end storage and bandwidth that offers incessant availability. The widespread expansion and popularity of online gaming have led to the creation of specialized dedicated servers intended solely for gaming. Online gaming enthusiasts can easily buy a dedicated server from UK Server Hosting and position t at any colocation data center simply by getting rack space on rent. Some of the major features of gaming dedicated servers available from UK Server Hosting include 2x Intel Xeon processors, 1 dedicated IP address, 2.6 GHz CPU speed, 12 CPU cores, 128 GB RAM, 2×240 GB SSD storage, and 10 TB bandwidth per month.
Significance of locally Hosted Dedicated Server
Dedicated Servers positioned local regions are highly preferred by gamers. These servers operate more efficiently than servers situated in other nations. Users can enjoy the greatest possible game experience thanks to accessibility. Consider the fact that, if their gaming dedicated servers are located in the UK itself, players in the UK will have the least amount of latency. This is one of the reasons why leading companies deal in the provision of gaming. Solutions make a point to choose a dedicated server from varied nations. Modern-day gaming dedicated servers have duly facilitated the shift from the point of artificial. Intelligence to multi-player gaming servers that have a lot to offer to the users.
These servers have the potential to support sophisticated and complex online games. The games hosted on these servers can efficiently be operated by gaming enthusiasts from across the world, and that too in real-time. All of this is possible because a game-specific server has incredibly high RAM, bandwidth, and data processing capacities.
Special Requirements of a Game-Dedicated Server
Going through the requirements of the hi-tech and modern games of these present times. Will bring you face to face with the fact that the majority of the games require high performance. Thus, it is accurate to say that outstanding performance and no or minimal latency are the two main needs of a dedicated server. Other important requirements of a dedicated server include security, availability, and dependability. Gaming operators and enthusiasts worldwide are looking to get the most out of the high. Technological gaming environment of the present times and in such circumstances. It always works to go for a game-dedicated server even though it might be a little expensive.
Frequently
Asked
Questions