Linux Web Hosting Solutions
In these present times when people have acquired this amazing ability to shop right from the comforts of their homes. It makes sense for business owners to have a clear idea about Linux web hosting.
There are a large number of people across the world who still like to visit departmental stores and shopping complexes. And malls physically to get the things they require. But with major efforts being put on the end the business owners have to make their businesses visible on the internet. And also because of the large-scale growth of smartphones and internet technology. More and more users are moving to online shopping portals to get the things of their choice. But it is not that people get onto or visit almost any site and start on with their online shopping procedure.
No, they visit different sites; go through their products and services, and consider the experience they had while browsing the sites before making the final purchase decision. In other words, they carry out extensive research before even finalizing a website for their purchase.
One Domain Hosting
Free Cpanel
Free SSL for all Domains
5 GB SSD Disk Space
Unlimited Bandwidth
Unlimited Email Accounts
Unlimited FTP
Unlimited MySQl Database
SSD Server
10 Domains Hosting
WHM/Cpanel
Free SSL for all Domains
60 GB SSD Disk Space
Unlimited Bandwidth
Unlimited Email Accounts
Unlimited FTP
Unlimited MySQl Database
SSD Server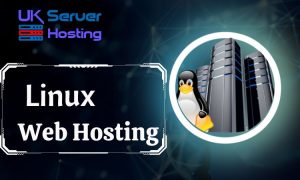 Further, customer reviews and information about the brand available online help online shopping enthusiasts in knowing more about the products and services offered by the sites. It is this increasing demand for online shopping portals among people that has made it very important for business owners to find different ways of strengthening their online presence. This is one of the most basic reasons why the majority of businesses in these present times have their very own sites or retail podiums. They use these platforms for displaying their services and products and for offering the best user experience.
The experience of a user on a site can closely relate to something very basic like how easy it is to use the site or what time the site takes to load on the internet. These factors determined by the services available from Linux web hosting providers. So, here are some of the most important points small businesses need to know in regard to Linux web hosting. The right way of choosing a reliable server hosting provider for their site.
Know the Linux Web Hosting Plan You Need to Go For
As a small business owner, you might be well aware of the fact that there are a large number of hosting providers competing for the attention of server hosting service seekers. Hence, it might get a little difficult for you to make the most perfect choice. Moreover, supertechnical server hosting terminologies like uptime, bandwidth, GB, and DNS might be very confusing for you. It is also important to note that as your small business grows, it will be witnessing more traffic which means you will have to move from one web hosting package to another. Hence, it is necessary for you to understand the different varieties of Linux web hosting plans available in the market and the ones that will best suit your small business.
There dedicated web hosting where an exclusive physical machine is available for rent from a hosting provider. Dedicated hosting is a bit expensive because it allows users to implement different applications and software on their sites. It best works for sites witnessing a lot of traffic. As a small business owner, you might not require going for dedicated web hosting initially but you must definitely consider this kind of hosting as your business starts scaling into a full-fledged eCommerce platform.
Then there shared server hosting where a site is hosted on a server that is shared by the other sites as well. One of the major advantages of this kind of hosting low cost but there several drawbacks as well. The website owners going for shared web hosting have less control over it. The quality of their site and the experience of their visitors. Since there a large number of sites being hosted o the same server. The performance of the sites is largely affected. If you are an entry-level start-up small business then shared web hosting would be the right solution for you. But as you experience growth, make it a point to move to the other hosting services.
Virtual private server hosting is more expensive than shared hosting but more affordable than dedicated hosting. It offers dedicated resources and server space just like dedicated hosting. But the only difference that very few sites have hosted the server that compart mentalized into several virtual units. This kind of hosting works best for sites experiencing growing or low traffic. It also works for sites with several videos and images ensuring satisfactory site loading speed.
Some frequently asked questions about Linux web hosting are as follows:
Do I need to worry about any hidden charges when going for Linux web hosting?
No, there are no hidden charges except that you will have to pay for the extra IP addresses you opt for.
What should I look for in general?
You must look out for bandwidth and storage limits along with the number of CPU resources you are getting.
Should I check the refund policy of the hosting provider?
Yes. It is always worth checking the refund policy of the provider.
Are our terms and conditions an important concern?
Yes, they are.