SSD VPS Hosting
SSD VPS hosting is probably one of the most highly favoured server hosting solutions for medium and small-scale online businesses.
Our all server hosting plans are fully customized and managed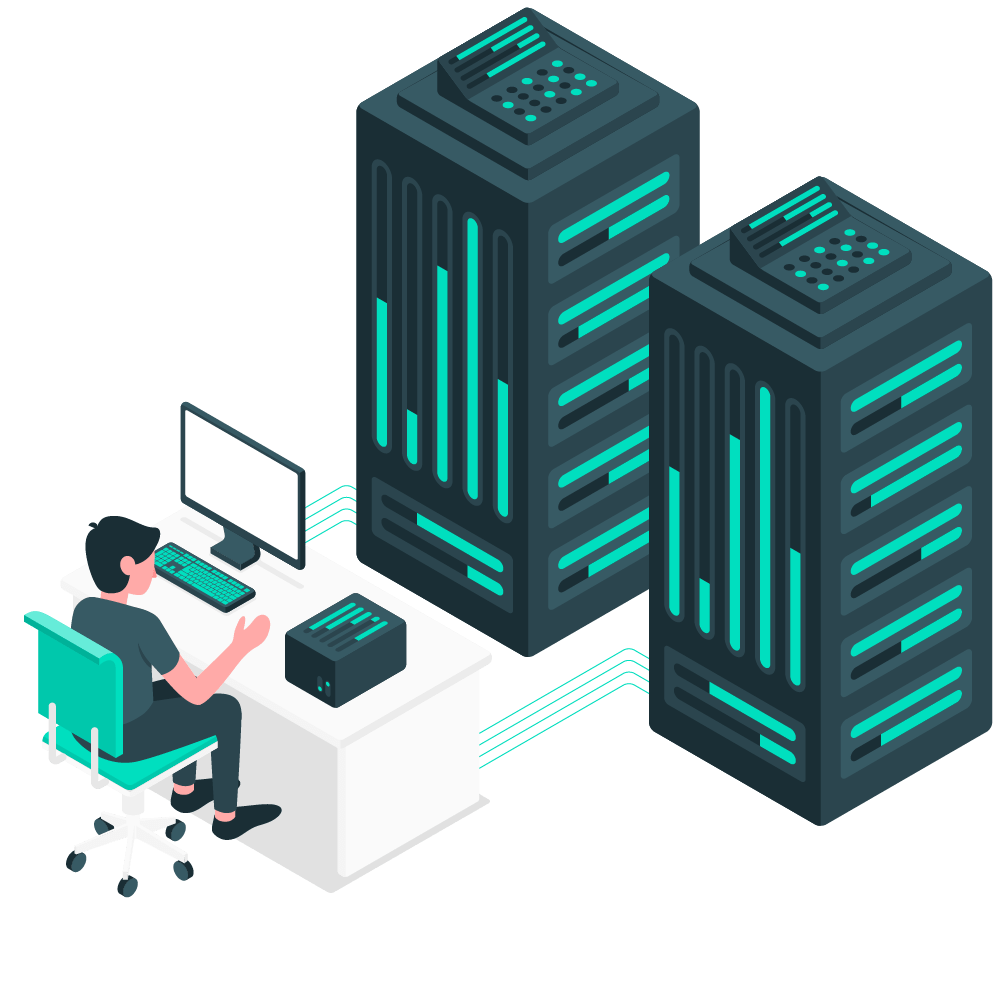 The Advantages of SSD VPS Hosting for Business Websites
SSD VPS hosting is probably one of the most highly favored server hosting solutions for medium and small-scale online businesses.
One of the main reasons virtual private server hosting has gained massive popularity recently is that it serves as the right bridge between dedicated and shared server hosting. It helps users in reaping the benefits of both these worlds. The ones who are new to this market and are willing to know more about VPS server hosting should also make it a point to clearly understand the finer details of the procedure. In other words, you must also polish your knowledge and experience of the different storage devices followed by VPS.
Storage devices come in two varieties, and they are SSD and HDD. The complete form of SSD is Solid State Drive, while HDD stands for Hard Disk Drive. Here, we'll gain a thorough understanding of SSD, the more contemporary style of storage device used on virtual private servers, and how it works with this type of hosting.
Name
OS
Core
RAM
Harddisk
Bandwidth
IP
DC Location
Monthly Price
UK VPS Custom
1
1 GB
30 GB SSD
1 TB
1
London, UK
$11.00
UK VPS X
1
1 GB
30 GB SSD
1 TB
1
London, UK
$11.00
UK VPS Y
2
2 GB
60 GB SSD
2 TB
1
London, UK
$20.00
UK VPS Z
4
4 GB
120 GB SSD
4 TB
1
London, UK
$37.00
What is SSD VPS Hosting?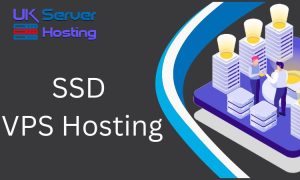 SSD VPS hosting is Solid State Drive virtual private server hosting where the provider uses an SSD drive instead of a conventional hard disk drive on its physical machine or server. One of the most significant advantages of going for VPS hosting in the area of HDD hosting is that SDD hosting takes in very little power while offering faster speed and performance. Some other important points and features distinguish SSD and HDD; we will look at them here. But before that, let us know something more about VPS hosting.
VPS, or virtual private server, is a virtual system sold by a hosting provider. These servers run their copies of operating systems giving users superior-level access. Hence, virtual private server hosting enables users to install almost any program or software on their operating systems. One of the significant features of VPS hosting is that it is more affordable. Dedicated server hosting, though the users are getting accurate server resources.
SSD VPS hosting is the latest in the field of hosting solutions. The amount of space needed by the various servers is one of the primary distinctions between SSD-based and conventional VPS. Regarding VPS hosting, the drivers serve as the default medium of storage compared to hard disk drives. To be more precise, solid State Drives, or flash-based memory, have fast supplanted HDD storage. Some of the essential points that make SSD more beneficial than HDD include SSD taking in less power while offering faster speed and performance.
SSD vs. HDD: Points of Comparison
SSD VPS hosting is faster in comparison to HDD VPS hosting and is more expensive at the same time. One thing that many users do not know about VPS Server hosting is that they get the flexibility of increasing. The file opening speed on their sites increased by 30% simply by going for an SSD VPS server. Among the myriad advantages of an SSD VPS server, the most significant one is that solid state. Drives do not require any physical head movements and are superfast at the same time.
Since HDDs feature moving parts, their performance is prolonged, while SSDs, in comparison, do not have these moving parts. Hence, the speed at which data is transferred is always commendable on an SSD VPS server. Furthermore, VPS hosting allows sites to host several images and videos conveniently. They even get the ability to handle vast volumes of traffic.
It is also important to note that data protection is the key to success for almost any online business. Going for VPS hosting can thus be highly beneficial for online businesses as this kind of server hosting ensures complete data security. This is possible only because of the absence of moving parts for accessing data. On the contrary, frequent movements take place in hard disk drives. This can result in complete wear and tear, which can further corrupt and damage data entirely.
Last but not least, in this list of the points of comparison between HDD and SSD, HDDs. Generally, take up more power because they consist of several mechanical elements. On the other hand, SSDs come with more stable and valuable memory chips that do not make. Use of a lot of power offering super-quality data accessibility and performance. This means going for VPS hosting is far more beneficial than going for HDD VPS hosting, as it offers better read-write performance. The work procedure of a solid-state drive indirectly reduces CPU usage because of less waiting time. Further, this helps in boosting the performance of the CPU.
Frequently
Asked
Questions