Windows Dedicated Server
For the ones who are not aware of this, Linux is not the one and the only option that you can choose for a dedicated server.
Our all server hosting plans are fully customized and managed
Major Benefits of Going for a Managed Windows Dedicated Server:
For the ones who are not aware of this, Linux is not the one and the only option that you can choose for a dedicated server. In fact, Windows dedicated server hosting is also gaining huge popularity recently.
There are several benefits of going for a dedicated server, both in terms of security and usability. But before understanding the reasons why you can make the choice of dedicated server hosting. You must understand what these servers are capable of.
Using a Windows Dedicated Server
Making use of a Windows dedicated server is as simple as tying the lace of your shoe. However, it can even be as complicated as you would like it or require it to be. You can find both managed and unmanaged dedicated servers in the market. The fully managed dedicated servers offer absolutely free cost-control panel usage which will help you in managing your site. On the other hand, unmanaged solutions come with root access to the server, giving users some of the most powerful options for customization. For the ones who are making this big move from a shared server with cPanel. A dedicated server, it will not be very challenging to deal with a dedicated server with cPanel. This way you will be spending more time doing something productive and less time learning new things.
Processor / Cores / Threads / RAM / Space
Location
Monthly
Action

UK Dedicated Server – DSX2 – Intel Xeon E3-1230v2 – 4c/8t/3.70GHz, 16GB RAM, 2X 500GB SATA
London, UK
$99

UK Dedicated Server – DSX3 – Intel Xeon E3-1231v3 – 4c/8t/3.8GHz, 32GB RAM, 2x 1000GB SATA
London, UK
$130

UK Dedicated Server – DSX4 – 2x Xeon E5-2620v4 – 16c/32t/3GHz, 64GB RAM, 2x240GB SSD+2x2TB SATA
London, UK
$300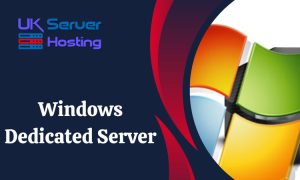 The graphic interface of the cPanel makes it highly intuitive and simple. Get started with the process of managing a server. Also, users get the option of customizing their servers the way they want for their purpose. They can even install their very own programs and software. The dedicated server is completely available for the use of just one. User and therefore, the users have the flexibility of using the servers the way they want.
The Benefits of a Windows Dedicated Server
Earlier, computer servers were considered large. Noisy black machines are located in offices and nowhere else. But things have completely changed in these present times. Nowadays, businesses that require. A computer server no longer needs to resort to those large black systems located right in the office environment. Businesses now have the option of going for simple and easy-to-use servers located in secure places. This has all been made possible by the recent large-scale increase in the speed with which data can transmitted. Not only this, businesses can even have their servers monitored by specialized and expert server engineers and professionals.
The Windows dedicated server available from UK Server Hosting has a number of benefits and features to offer to its users. These servers feature 2×500 GB SATA storage, Intel Xeon processors, 1 dedicated IP address, 4 CPU cores, 3.70 GHz CPU speed, 16 GB RAM, and 10 TB bandwidth per month. The large-scale benefits of using managed dedicated servers include:
Absence of Overhead Expenses on Monitoring the Servers
Going for a managed Windows dedicated server means business owners will not have one. To put a lot of money and time into monitoring the servers. Since they are going for managed solutions, they have their hosting providers taking care of server management and monitoring. This considered one of the most affordable ways of accessing the resources of an entire server. Business owners do not have to deal with overhead expenses like buying and maintaining different tools required for managing the server. Business
Complete Focus is On Business
It is quite difficult and time-consuming to manage a Dedicated server. This goes special for individuals who do not have any technical understanding of the field. Keeping up with all new virus protection and anti-spam protection requires investing a lot of time and effort. However, things and situations can make much more convenient by going for management. Dedicated server hosting solutions.
Reliable service providers in this field have the potential and the professionals who are adept at managing the servers. This gives complete peace of mind to the business site owners. They have all the difficult tasks related to the management of their servers being passed on to the experts. So, they now have the full time to have their focus on other activities that can further help them in gaining business growth and success.
Frequently
Asked
Questions