Windows web hosting is probably one of the most under-valued parts of the World Wide Web. It remains invisible but is considered one of the most essentials elements of the online experience of every individual. Everything that you are fond of in regard to the internet, namely, memes, podcasts, tweets, online gaming, articles, Netflix, and websites, is located on one physical server. Companies or individuals with their own business sites pay for these servers in order to keep them running. They pay for the server to run because as long as the servers are running. Visitors would access their websites. Hence, it can rightly be said that Windows web hosting remains hidden as an essential service but plays an important role to create the online presence of a site.
Coming up with a business website is in no way challenging. However, it is important for you to have a clear understanding of the concepts and the terms related to hosting as they can be very confusing. If you are trying to come up with your own business site then there are a number of basic web hosting concepts you need to be familiar with prior to starting with the assignment. One option available in this context is signing up and using the website-building program or software of a provider. This will help you in creating a functional and attractive website in a matter of a few seconds. But this can be utterly confusing as well. So, here are some important things you need to know about Windows web hosting before starting with the process of creating and operating a site online.
Standard Windows Hosting
One Domain Hosting
Plesk Panel
5 GB Storage
Unlimited Bandwidth
Unlimited Email Accounts
Unlimited FTP
Unlimited MySQl Database
5 MSSQL Database
SSD Server
Free SSL Certificate
Free Website Migration
Location : France
Business Windows Hosting
10 Domains Hosting
Plesk Panel
60GB Storage
Unlimited Bandwidth
Unlimited Email Accounts
Unlimited FTP
Unlimited MySQl Database
50 MSSQL Database
SSD Server
Free SSL Certificate
Free Website Migration
Free WordPress Toolkit
Location: France
There are Different Varieties of Hosting Services Available in the Market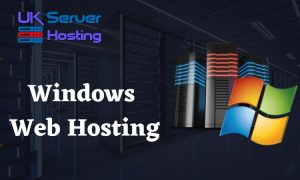 For the ones who are completely new to the field of site hosting, it will be a bit confusing to know that there are different varieties of Windows web hosting solutions available in the market. These include dedicated server hosting, shared server hosting, VPS, WordPress, reseller, and Cloud hosting. It is also important to understand that all hosting providers do not offer all these different varieties of hosting solutions. Take for instance, with Onlive Server, you get the three types of web hosting solutions, namely, dedicated, shared, and VPS.
The Windows web hosting servers of the company come jam-packed with features like 30 domains hosting, 60 GB SSD space, Plesk panel, 150 email accounts, 90 MSSQL database, unlimited FTP, SSD server, and unlimited MYSQL database. All this is within an affordable range of $10 per month! These are the features available with the Business Windows web hosting plan of the company. Onlive Server also offers Reseller and Standard Windows web hosting packages with varied features and at different rates.
Almost all the hosting providers offer shared server hosting solutions. This is the most cost-effective hosting option because other sites' resources and server space are shared. This kind of hosting works for low-budget sites or small sites that do not expect a lot of traffic or the ones that do not require bandwidth in huge amounts. Nevertheless, since the other websites share server space and resources. The users going for this solution should remain prepared for site slowdown issues.
Then there dedicated server hosting that works for larger sites. Even virtual private server hosting can come as a more affordable hosting solution for larger sites. Both dedicated and VPS servers come with some of the best server specifications perfectly suited for the requirements of larger sites. Virtual private server hosting comes in the form of a high-power version of shared server hosting. The only difference is that there are fewer sites hosted on the virtual private server.
Additionally, the server resources distributed equally. Which means that there aren't enough resources for every site that uses a virtual server inside of a physical server. VPS Server Hosting is more expensive in comparison to shared server hosting while dedicated server hosting is more expensive than VPS. But it offers users the scope of leveraging the full potential and power of the server.
Then there is reseller hosting that allows users to start their very own branded hosting services without worrying about arranging for the right infrastructure. Next, WordPress hosting allows users to build sites in environments catering to some of the most well-known content management systems in the world. Last but not the least; Cloud hosting is a completely different kind of hosting allowing users to scale the power of their sites across several servers in the easiest way possible. This kind of hosting service is not available from all the hosting providers. Hence it is necessary for intended users of the service to shop around extensively and carefully.
Some of the most common questions asked about Windows web hosting include:
What is uptime?
Uptime is the time when a certain site remains up on the internet. Website owners always make it a point to go for web hosting providers guaranteeing server or site uptime as there is nothing more frustrating than a site going down at regular intervals.
What if my site has good uptime?
A website with a high uptime indicates that its host is trustworthy. And you will attract more visitors who will eventually become potential customers.
What should be my target uptime?
Always avoid anything that is less than 99%. You should have 99.9% uptime as your target.
Is technical support important?
Of course, it is important because if you do not have any technical understanding of web hosting. You will have to depend on professionals.